Top-Tier Press & Podcasts
Our work follows three stages: defining the brand strategy content for media with the client, developing the content with our excellent team of writers and brand strategists and finally activating the campaign by promoting our client's work to the media (including online, print and broadcast), focusing on the specific story angles and media niches the client is part of or interested in connecting with.
Praise from the
Entrepreneurs Industry
"You've done a great job, Victoria. Thank you so much. All these articles were wonderful and I love having the logos behind my name now it just gives us more credibility."
Krista Mashore
"She has genuinely helped my business tremendously and my personal brand. She has been getting me on podcasts, on articles all over the internet. And I have become the authoritative brand in my space. And it's been such an asset to our organization".
Jared Curry
"I hired her to get me press. And when she got me to press, it did a lot of things for my business. But as soon as I had that press when we applied to get the verification on both, they said okay, and it's weird because I've done a lot of things that you would think would get you verified huge audience, hundreds of thousands of followers, but because I didn't have the right press, those things didn't happen. And so she got me the right press. And as a result, not only did that happen, but you don't realize how many things can happen and how much credibility you get in your business when you have a legitimate credible press."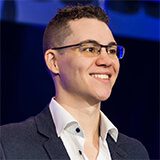 Dan Henry
The Best Entrepreneurs Trust Us
Are You Ready To Become The
Most Known Entrepreneur in Your Area?